Want to know what's going on in the city? Going out with friends? Grabbing a bite? No worries!

The easiest way to find great spots to eat, drink, shop or simply visit in the city!
Bars
Restaurants
Hotels
Shops
Services
Cultural centres and other interesting spots

Check out what's happening in your city, anytime, anywhere, on one all-inclusive program.
Night Life
Literary Events
Dance
Theatre
Sports
Exhibitions
Cinema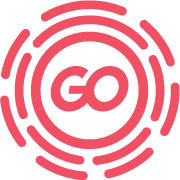 With UBI GO it's always a pleasure to go out. Scan the QR code with your phone when making your purchase and win awesome freebies.
Make a Purchase
Scan the QR code
Enjoy freebies

Maputo is our home! Find our interactive kiosks on the cities main avenues where anyone can discover new spots, events and other information.
Spots
Events
Transports
News
History
Education